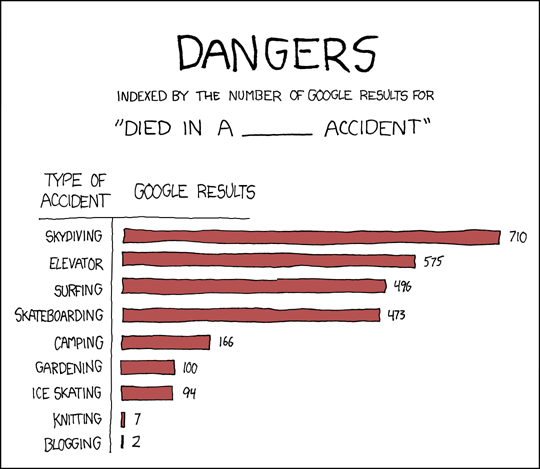 Alt: Zero results: 'snake charming' and 'haberdashery'. (Things like 'car' and 'boating' and such are of course the highest, by a huge margin.)
It's a good thing I
crochet
, instead of knit. And if you're wondering how dangerous blogging really is, try searching for "
died in a blogging accident
".
Although no one has ever
died in a ball pit accident
, it should be of concern to Randall, the xkcd blogger, who is the first one I know of to have an actual
ball pit in his living room
, though. If you don't count the toddler ones I had for my kids.