The new
xkcd
: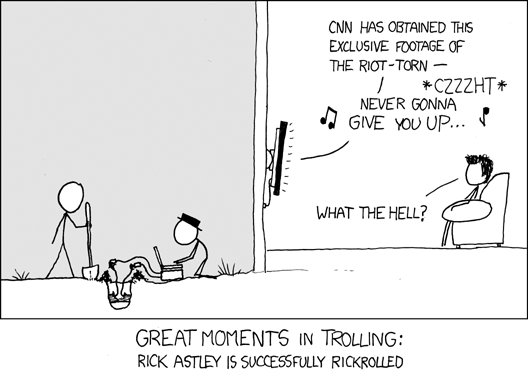 And the alt - "And I was really impressed with how they managed to shock the Goatse guy."
It's really telling if you get this one without
cheating
or doing
unwise internet searches
(you really don't want to click that, I promise). Of course, having a prior roommate of mine who shall remain nameless (CoughMarkCough) send me a link and forever scarring me into twitching when I hear or read "Goatse" is my excuse. What's yours? Or are you claiming innocence?
xkcd store