Today's
xkcd
: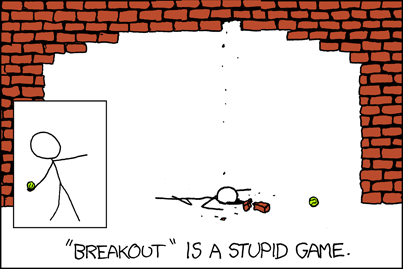 The "alt" tag doesn't seem to be working, so this is what's supposed to pop up if you hover your mouse over the image: "The TI-86 was bad enough. I don't know how I'd have gotten through high school if I'd had a laptop+wifi."
Ahh, the memories. Pong. Now there was a game from hell. I loved it! And the ultra super cool "Olympics" game on my uncle's Commodore 64. To think, he typed all that code from a magazine in and out came a game. Could definitely be a contributing factor to my chose career.
Anyone else getting nostalgia?