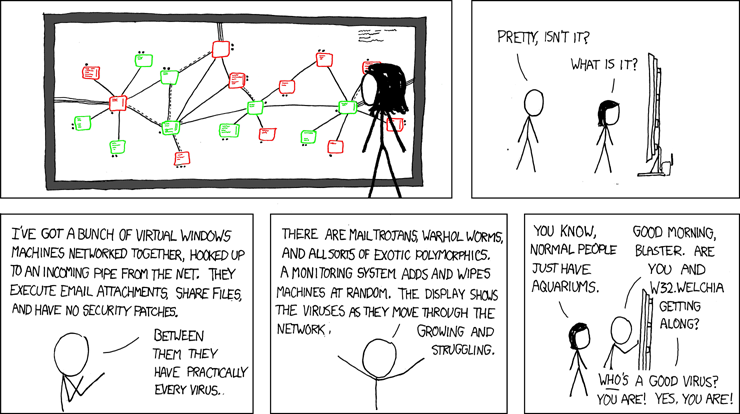 And the alt text... "Viruses so far have been really disappointing on the 'disable the internet' front, and time is running out. When Linux/Mac win in a decade or so the game will be over."
The first virus I remember clearly was the
Michelangelo
virus. For extra geeky goodness, check out the
Timeline of notable computer viruses and worms
.
And just to tie it all together...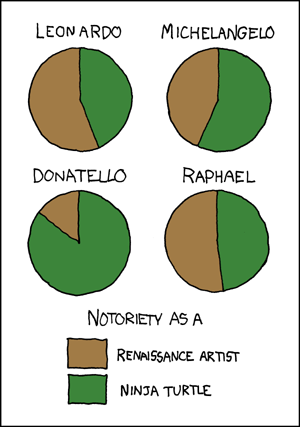 And the alt... The henchmen Bebop and Rocksteady have hijacked the musical genres for us just like the Lone Ranger hijacked the William Tell Overture for our parents.