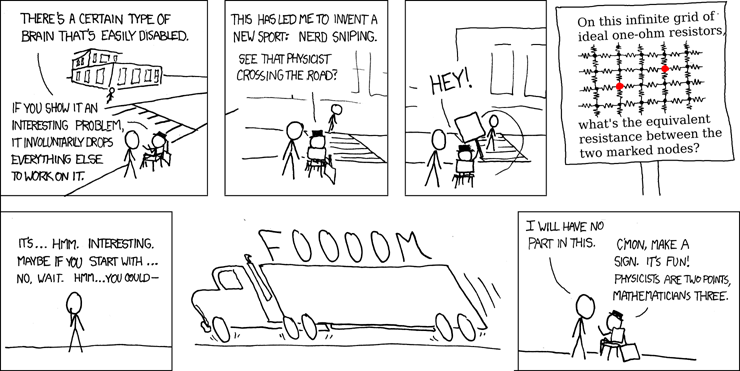 Alt text: "I first saw this problem on the Google Labs Aptitude Test. A professor and I filled a blackboard without getting anywhere. Have fun."
Ahhh, Google. If I ever got a job there, I have no doubts that I'd stay until retirement. My ultimate employer. Their job ads, and interview process, are a bit on the
alternative
side of things. I do think I'm OCD enough to make it through the recruitment, but I'm not entirely certain that I know math well enough. Ah, well.
Thoughts on Google or your dream job? Do share!